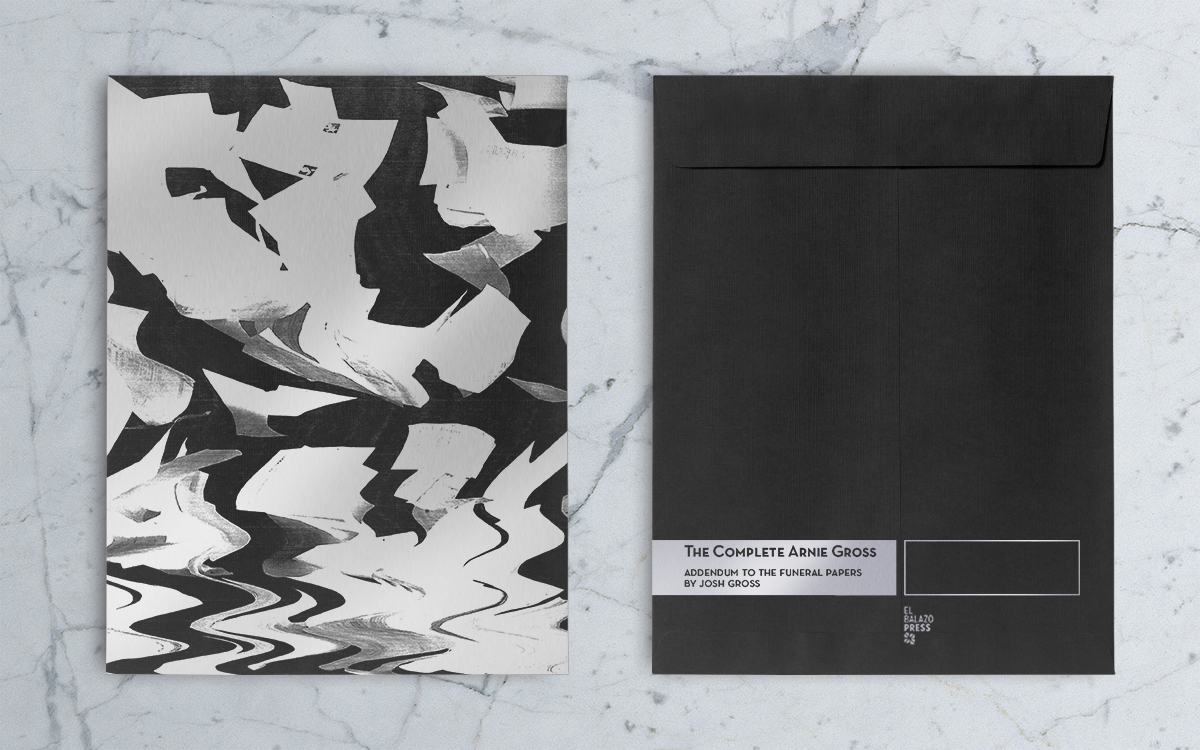 The $tore
sold out
Special Edition Screenprinted Packet of The Complete Arnie Gross
Screen printed packet (pictured left) signed by Josh stuffed full of The Complete Arnie Gross! Includes all of the poems, stories, journalistic pieces (and more!) Josh Gross received on the day of his father's funeral.
Packet also includes additional correspondence between Josh and Arnie, and photos of events and people detailed in The Funeral Papers.
Only 100 special edition packets available, so snap 'em up quick!